In Memory
William T "Billy Stix Nicks - Class Of 1952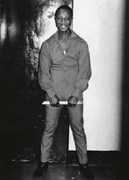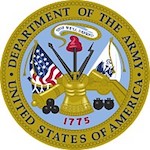 Central 1952 William T Billy "Stix" Nicks
Dec. 8, 1934 - Nov. 15, 2017
SOUTH BEND - Mr. William T. Nicks, aka Billy "Stix" Nicks, 82, of Napier St., South Bend, IN, passed away at 6:32 p.m. on Wednesday, November 15, 2017 at Memorial Hospital, South Bend, IN.
William was born December 8, 1934 in Greenwood, MS to Wyze and Alma (O'Banon) Nicks. Coming from Greenwood, MS in 1943, he moved to South Bend, IN. He graduated from South Bend Central High School. He was honorably discharged from the United States Army in 1959 after serving his country two years. He married Pattie Tate on December 25, 1963. He was a member of Olivet A.M.E. Church. On Tuesday, November 14, 2017 he was inducted into the South Bend Hall of Fame.
William was a professional musician, drummer, teacher, composer and band leader for more than 60 years, including 11 years with Motown's Junior Walker and the All Stars, whose additional list of achievements and awards are listed in his full obituary on website: www.AlfordsMortuaryInc.com.
Survivors left to cherish his memory include his loving wife, Pattie Nicks, two daughters, Jacalyn D. Tate and Pattie A. Nicks; two sons, James D. (Juli) Tate all of South Bend, IN, and Eugene Haire of Seattle, WA; nine grandchildren, Shalonda Haire, Tameka A. Griffin, James W. Williams, James J. Tate, Brenda (Will) Winston, Martisha A. (Sam) Wright, Edward A. Tate, Alexis C. Tate, and Patti N. Linton, a host of great-grandchildren and great-great-grandchildren, one sister, Laura Scott of South Bend, IN; three brothers, Comadore (Marcia) Nicks of Indianapolis, IN, Lee Nicks of South Bend, IN, and Benjamin Nicks of Mesa, AR, sister-in-law, Barbara Nicks of South Bend, IN, along with a host of nieces, nephews, other relatives, and friends.
William was preceded in death by his parents, Wyze & Alma Nicks, his daughter, Valerie A. Nicks Goodrich, sister, Blanche Stanley, and brother, Wyze Nicks, Jr.
Funeral services for William T. Nicks will be held at 11:00 a.m. on Friday, November 24, 2017 at The Morris Performing Arts Center, with burial following at Highland Cemetery.
Arrangements entrusted with ALFORD'S MORTUARY. Visit our website at: www.AlfordsMortuaryInc.com to sign family guestbook.
Published in South Bend Tribune on Nov. 19, 2017
[Editors note: Billy was inducted into the South Bend Hall of Fame (by the South Bend Alumni Association) Tuesday night, the day before his passing. His daughter accepted the award in his absence since he was in the hospital.]
jmc 19 nov 2017