In Memory
John William Nyberg Jr - Class Of 1951 VIEW PROFILE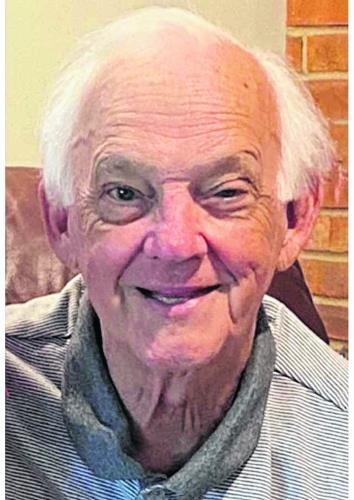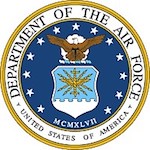 John Nyberg Jr.
Jan. 21, 1933 - Dec. 15, 2020
SOUTH BEND, IN -
At the age of 87, Captain John William Nyberg Jr., a former pilot in the United States Air Force, earned his heavenly wings and soared into the wild blue yonder on December 15, 2020.

Nyberg, was born in South Bend, on January 21, 1933 to the late Hanna and William Nyberg formerly of Sweden. His sister, Adele Kemp of Mishawaka survives him.

His wife, Ellen Deane Waggoner Nyberg was his true love for over 65 years. They met at Central High School in South Bend and both graduated from Indiana University Bloomington.

Ellen will miss him dearly as she moves forward with her family by her side.

The Nybergs had four children, Annie (Mark) Mamula of Madison, CT, Sue (Don) Reber of Mishawaka, IN, John (Kim) Nyberg V of Madison, IN, and Carol (David) Largent of Kennesaw, GA. They also had nine grandchildren, Lindsay, Sarah, Katie, Jenny, Amy, Hope, Cooper, Hanna, and Will and a great-grandson, Bodie.

Nyberg became a dentist after serving his country and was in private practice in South Bend for 38 years. Along the way, he became skilled in orthodontics and endodontics. He liked helping his patients and took pride in his work. He also enjoyed volunteering at the Memorial Neighborhood Health Center Dental Clinic in South Bend and traveled to Haiti, St. Vincent, and the Dominican Republic as a missionary dentist.

Dr. Nyberg was a Renaissance man his whole life. He built and rebuilt radios, studied all kinds of science, and was fascinated with quantum physics. He acquired a design patent for inventing a valve handle wrench and built a hydrofoil kite to fly with his kids. He also enjoyed baking Swedish breads, coffee cakes, and cookies just as his mother did.

John also had an artistic side. He enjoyed painting with watercolors and carving wood. He built furniture, restored old homes, and started to build a violin from scratch. Musically, he liked playing the piano and the dulcimer and was a member of the Epworth Memorial United Methodist Church choir.

He was a member of VASA, a Swedish Cultural Club, and of the Clement Studebaker Questers where he learned about antiques and history. He was an avid reader of nonfiction books and loved Sherlock Holmes.

He will especially be remembered as a loving husband, an incredible dad, and an amazing grandfather "Poppy". From turning the backyard into an ice skating rink & telling countless hysterical stories to giving the best wheelbarrow rides around, he made his wife, children and grandchildren feel loved and we will always love him.

A private family funeral was held.

Online condolences can be sent to Palmer Funeral Home-Welsheimer Chapel-North at www.palmerfuneralhomes.com. In lieu of flowers, contributions may be made in memory of Dr. John William Nyberg to: The Center for Hospice Care of Mishawaka, 501 Comfort Place, Mishawaka, Indiana 46545 or Epworth Memorial United Methodist Church, 2404 Lincoln Way W., South Bend, Indiana 46628.
12/20/2020 JFC
Click here to see John William's last Profile entry.