In Memory
Gustav Lass - Class Of 1940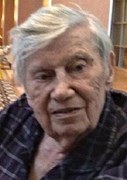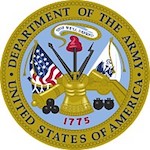 Central 1940 Gustav Lass
June 14, 1921 - Aug. 7, 2017
SOUTH BEND - Gustav "Gus" John Lass, 96, of South Bend, Indiana, passed away peacefully on Monday, August 7, 2017, at the Wellbrooke Nursing Home. He was born in Frauenkirchen, Austria, on June 14, 1921, to Gustav and Anna Losz, and immigrated to the United States at the age of 12.
Gus graduated from Central High School ('40) and then from Indiana University ('42) with an Associate Degree. He was a veteran of the United States Army, having participated in the Battle of Normandy. Gus began his work career at South Bend Lathe in 1940 and he retired from Bendix Automotive after 26 years of service. A proud moment in his career was when he was selected to a team to help in the redesign of the Presidential limousine after the death of JFK. In retirement, he spent his time working in the garden and had a phenomenal talent as a handyman. He had a penchant for sitting in front of his computer playing the stock market and amazed his family with his computer acumen. Gus was a member of Holy Cross Catholic Church along with his wife, Loretta Lass.
He was preceded in death by his beloved wife of 68 years, and his younger brother, Tony. He is survived by his sister, Julia; five children, Tom (Nina), John (Teresa), Rose Marie Mercer (Tom), George (Lori), Paul (Mary); his nine grandchildren and eight great-grandchildren.
A special thank you to Heart to Heart Hospice in Mishawaka for their care and support.
Private Services are being held.
Condolences may be made to the family at www.sjfh.net.
Published in South Bend Tribune on Aug. 11, 2017
jmc 12 aug 2017