In Memory
Harold Eugene Whiting - Class Of 1948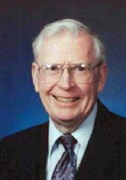 Central 1948 Harold Whiting
Jan. 19, 1929 - May 22, 2017
AVON - Harold Eugene Whiting, of South Bend, passed away at 5:00 a.m. Monday, May 22, 2017, at Brooke Knoll Village, Avon, IN. He was born January 19, 1929, in South Bend, a son of Ralph W. & Jane F. (Doyle ) Whiting, and has remained a lifelong resident.
On April 25, 1953, in Niles, MI, Harold was united in marriage to Betty J. Mitchell. He is survived by his wife of 64 years, Betty, his daughter, Linda Zacha of Fort. Worth, TX, and his son, Keith (Jill) Whiting of Coatesville, IN.
Harold will be greatly missed by his children and grandchildren. He is also survived by his grandchildren, Stephen Forsberg, Michelle Zacha, Jennifer Zacha; great-grandchildren, Cassia Randolph, Draycen Zacha of Fort Worth, TX; grandchildren, Douglas & Megan (Goad) Whiting, Nicole (Whiting) & Alex Harcourt, and Rob and Holly Burman; great-grandchildren, Priscila Whiting, Rockwood Harcourt, Kenna Burman, and Linley Burman; all of the Indianapolis area; Kathy (Burman) and Patrick Smith; and great-grandchildren, Linda Hayden and Carolyne Smith, all of Columbia, GA. He was preceded in death by two grandsons, Patrick & John Zacha, his son-in-law, David Zacha, and two brothers, Earl & Ralph Whiting.
Harold was a 1948 graduate of Central High School, and a 1952 graduate of the University of Notre Dame. He retired in 1986 from the Uniroyal Corp., Mishawaka, and then worked for the University of Notre Dame as a medical van driver, and retired in 2005, following 19 years of faithful service. He was a longtime member of Trinity Evangelical Free Church, where he was active with the First Impressions Ministry as an usher for more than 40 years, and was active with the Berean Sunday School Class. He enjoyed traveling with his wife, Betty, and golfing with his good friends, the Catholic Brothers at Notre Dame, and was a consummate Notre Dame sports fan.
Memorial services for Harold will be at 11:00 a.m. Thursday, May 25th, at Trinity Evangelical Free Church, 61770 Miami Road, South Bend, with Rev. Steve Meck officiating. Burial will follow at Riverview Cemetery. The family will receive friends one hour prior to the service Thursday at the church.
Expressions of sympathy honoring Harold Whiting may be offered to Trinity Evangelical Free Church. Online condolences may be sent to the family at www.palmerfuneralhomes.com.
Published in South Bend Tribune on May 23, 2017
- See more at: http://www.legacy.com/obituaries/southbendtribune/obituary.aspx?n=harold-whiting&
jmc 24 may 2017