In Memory
Ernest Kronewitter - Class Of 1940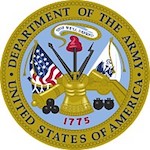 Central 1940 Ernest Kronewitter
Feb. 10, 1922 - Nov. 18, 2016
MISHAWAKA - Ernest E. Kronewitter, 94, of Mishawaka, passed away Friday evening, November 18, 2016, in Morningside Nursing and Memory Care Center, South Bend.
Ernest, known to many as "Ern" or "Ernie," was born February 10, 1922 in South Bend, a son of the late Levi and Matilda (Nadorff) Kronewitter. He grew up in South Bend and was a graduate of South Bend Central High School. Ern served his country from 1942 to 1946 with the U.S. Army 407th infantry, 102nd infantry division in Europe during its' final push into Germany during World War II where he spent time as a clerk, a counter-sniper and as part of the post war occupation force. After the war he moved to Mishawaka where he met and married Velma Severns who passed away in 1990.
Ernie was employed for 43 years at Oliver Corporation which later became White Farm Equipment Company where he was a security guard the last 10 years of his employment. He enjoyed attending the annual reunion of his World War II Army group when possible. He also was an avid hunter, outdoorsman, dog lover, and gardener, and took immense pride in caring for his yard.
Ern's surviving family includes his son, Mark Kronewitter of Windsor, Connecticut; two grandchildren, Ashley Adkins and Bethany Holdcroft of Virginia Beach, Virginia; two brothers, Jerry Kronewitter and Jack Kronewitter; and a sister, Phyllis Trimboli all of South Bend.
Ern was preceded in death by several brothers and sisters.
There will be no public services or visitation.
Memorials are suggested to Wounded Warrior Project, 4899 Belfort Road, Suite 300, Jacksonville, FL 32256.
Arrangements are under the care of Goethals & Wells Funeral Home and Cremation Care, Mishawaka.
An online guest book is available at www.goethalswells.com.
Funeral Home
Goethals & Wells Funeral Home
503 W 3rd Street
Mishawaka, IN 46544
(574) 255-1519 Funeral Home Details
Send Flowers
Published in South Bend Tribune on Nov. 22, 2016
- See more at: http://www.legacy.com/obituaries/southbendtribune/obituary.aspx?n=ernest-kronewitter&pid=182663075&fhid=8733&eid=sp_ommatch#sthash.PSM90MnN.dpuf